Welcome! Now let's get data-driven.
No Spreadsheets, No Analysts, No Endless Meetings – Just Answers.
Powered by Data, Driven by People.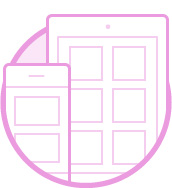 Corporate Business Analytics
Allowing C-suite executives to centrally manage meaningful data as a highly valuable asset and a major driver of business revenue.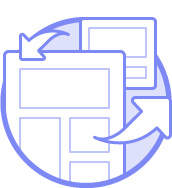 Marketing Analytics
Gathering and analyzing data from various digital customer touchpoints (website, mobile app and social media) to develop solutions that will offer a seamless and personalized experience.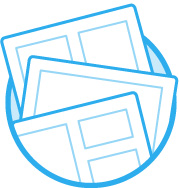 Prescriptive Analytics
Leveraging existing data-driven insights to improve the effectiveness of decision logic and analysis.
FAQs
Q: "What will my business get from Analytics?"  
By streamlining relevant data, you will gain full access to your online business perfomance real-time via a holistic, customized dashboard. We will help you pinpoint those nuggets of data that can greatly improve your business outcomes. Analysing data points will allow the brand to proactively understand and act upon customer behaviour and expecations, translating into higher revenue and brand loyalty.
FAQs
Q: "How much does it cost?"
The software runs on a monthly or yearly paid subscription basis.
The first trial is free!   (Analysing 3 online channels of your choice)
FAQs
Q: "What's the timeline of collecting, sorting and analysing data? How long before starting the next round?"
We begin by gathering the sign in credentials from the client/s. We then set a timeline depending on the type of data in our hands. Some channels reveal past data performance, while others start tracking the day we enter the account credentials (usually online accounts).
FAQs
Q: "What's the most effective marketing strategy you recommend for someone who just made enough data?"
Definitely make sure the data is "Cleaned". Because we're living in a "Big Data" world, the challenge is to cleverly study only the most valuable, action-oriented data. For example, the Entertainment industry analysts began analysing data only across: People, Social Media and Content. Using that specific data, they've built effective movie trailers and saw a 10% reduction in advertising costs.
Predict the Future of Your Business Today!
Request  a consultation